【BF4情報ブログ】始めました↓
>>>
http://bf4update.seesaa.net/
プロモーション講座で億を稼ぐ
期間限定 無料セミナー映像8時間

BF3 PS3
Battlefield 3 PS3 Input Lag Update In The Works?
BF3trans0321入力ラグが作業中?
原文はこちら
A while back, we reported on some suggested fixes for input lag issues found on the PS3 version of Battlefield 3. While there was a bit of confusion surrounding some of the steps suggested by Senior Gameplay designer Alan Kertz, he recently clarified further and revealed what the team is working on to help alleviate the issues.
しばらく前にPS3の入力ラグの軽減方法について報告したけど、ちょっと誤解してる人がいるみたいだね

Much of the confusion was regarding AA and vsync features on the PS3 and how they can be tweaked to help reduce input lag. Kertz was recently asked via Twitter to clarify: "I remember back a while, you thought the latest patch allowed PS3 players to disable v-sync.. is this in the works?" asked one fan in particular. Kertz's response was rather surprising: "It's part of an update we've been working on, it's combined AA and vsync if I understand right should reduce lag for affected gamers." While it may not be surprising that DICE is looking into the situation, this is the first time we've heard anything about an actual update for PS3 users.
誤解の多くはPS3でのAAとvsync(訳者はイミフ)と、それらをいじくってラグを軽減する方法についてだ。一人のファンが、最新のパッチでそれらを調整出来るようになったんですよね?と聞いた。アランカーツはそれは我々が取り組んできたパッチの一部で影響されたゲーマーのラグを軽減するはず。ダイス的には驚く所ないが、これはダイスがPS3ユーザーについて初めて聞いたことだ。

If there is indeed something in the works, it most likely won't be making it into the upcoming general patch, but might be included in a future PS3-specific patch, much like the last PS3 VoIP update.
もし何かが進行中ならそれはヴォイスオーバーのときみたいにPS3だけのパッチになるかも。

Speaking of updates, a small backend update recently went live this morning in order to lay the groundwork for the upcoming big patch. You can read more about it here.
Do you think a fix for PS3 users is finally in the works? Let us know in the comments below and make sure to follow MP1st on Twitter and Facebook for further updates!
A big thanks to Chris for the tip!
[Updated] DICE Suggests Fix For Battlefield 3 PS3 Input Lag
BF3 PS3入力ラグへの提案
原文はこちら
アランカーツはPS3での入力ラグの改善方法について2つ提案した。
テレビをゲームモードにすること。(サムソン製向け)
テレビをPCモードにすること。(LG製向け)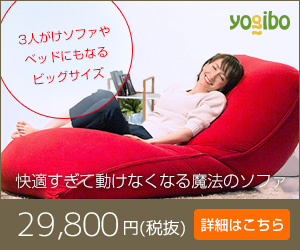 For those experiencing input lag on the PS3 version of Battlefield 3, Senior Gameplay Designer,
Alan Kertz, might have a suggestion or two.
Kertz recently stated that "if you are experiencing PS3 input lag, please check that your TV is in game mode. We have just fixed a laggy PS3 by enabling game mode." Furthermore, as an example, he explained that "for Samsung TVs Game Mode can be turned On in the General Settings." He added "we reproduced the lag on a Samsung TV and then eliminated it by adjusting TV settings without changing the game. That's a fix." Also, "so far we've been able to fix the issue in testing via tv settings. Some TVs perform post processing that adds a delay."
As another option, "if your TV does not have Game Mode, some users are suggesting PC mode works nicely for their TV," mentioned Kertz. This seems to be the case for LG TVs specifically. "For LG TVs, press input then blue button, PC mode works better than game mode."
One PS3 user stated, "I have a Sony, changed it from vivid to standard, job done no lag."
Additionally, Kertz mentioned to another PS3 user, "I think the latest update added an option to disable vsync. Turning it off can improve responsiveness." Upon contacting Kertz for further information, he clarified that this option "is under Video in the Options Menu on PS3." Lastly, "you may also try disabling AA in the BF3 options menu, some users report that improves performance."
Community Manager, Daniel Matros, spoke earlier of these troubles stating that DICE has been experimenting with the issue on their end but has been achieving mixed results. Read here to learn more.
PS3 users, have you noticed any difference following these steps? Let us know in the comments below or on Twitter and Facebook.
Update: Vsync and AA options are specific to the PC platform and will not aid PS3 users in solving input lag. We apologize for any confusion.
Battlefield 3 – Incoming Server Maintenance on Xbox 360 and PS3, DICE Comments on "Corrupted File/Memory [9808096]" Issue
BF3サーバーメンテ 360とPS3 15日午後6〜7時
原文はこちら

360とPS3でサーバーメンテが日本時間15日午後6時から7時まで行われると発表された。
安定性と接続性が改善されるという。
それとPC版で前回のアプデのあと、『Corrupted File/Memory [9808096]』と出る問題について、『わかっている、取り組んでいる、さらなる情報は今日中』と述べた。
Ear Force 7.1 Channel Dolby Surround Sound Processor TBS-DSS
Tomorrow, the 15th of february, DICE will be performing maintenance on the Xbox 360 and PS3 servers.
Community Manager, Daniel Matros, recently posted on the Battlelog, "this will cause a downtime between 9am UTC and 10am UTC. This is to improve server stability and overall connectivity. We're very sorry for the inconvenience but we're confident this is needed and will be awesome for you and those involved. Keep fragging!"
DICE has also commented on the current issues many PC players are facing ever since the latest PC update. "We aware of the issues caused by "Corrupted File/Memory [9808096]" and are working on it. More announcements during the day."
For those interested, FuZion74 has posted a temporary fix for Punk Buster related problems on the Battlelog forums. Click here to read.